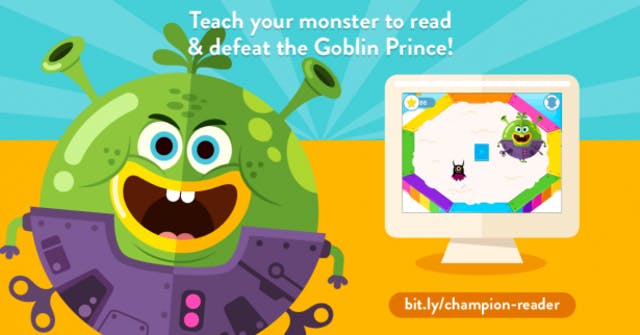 The monster has found itself in a galaxy ruled by a horrible Goblin Prince. The Goblin Prince is round and green. He wears armour and comes complete with a villainous cackle.
The monster's mission (should it choose to accept it) is to banish the Goblin Prince from the galaxy and prevent him causing more trouble in the universe.
Helped by his friend Jessica, the monster must work through all the reading challenges on the planet, collect stars and read the spell book to banish the Goblin Prince once and for all.
Just watch out for the Goblin's henchmen. They look tough, but they are really scaredy-cats!
Teach Your Monster to Read 3 launches on 4th June 2015.
Log in or sign up here to play the first two games in the series, Teach Your Monster to Read: First Steps or Teach Your Monster to Read: Fun With Words: http://www.teachyourmonstertoread.com