Congratulations to Ashley Knight, the winner of the Teach Your Monster to Read Christmas colouring competition!
Ashley created the monster 'Sprout'. Sprout wanted lots of books for Christmas – we think he'll be happy with his book prize.
Here is Ashley with his winning picture.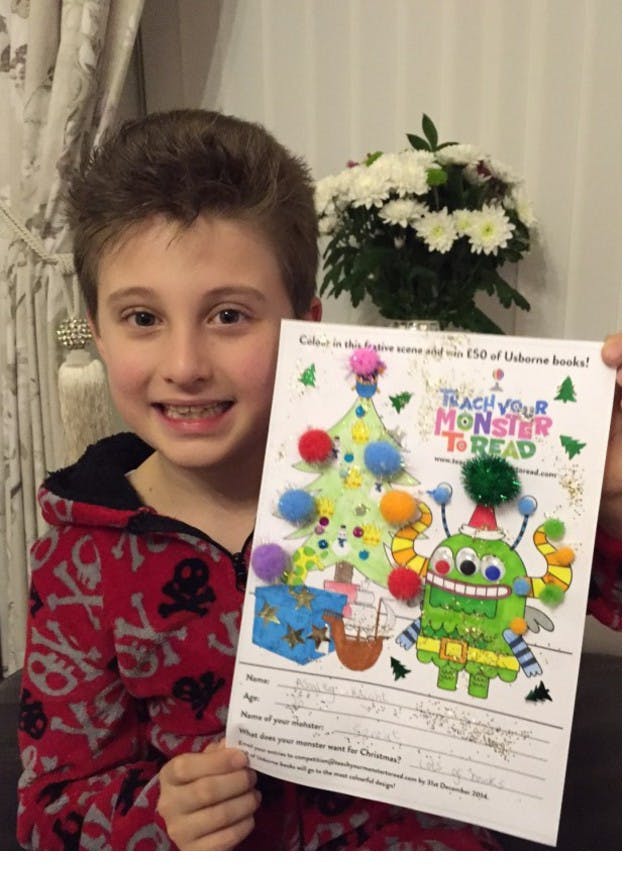 The competition was judged by Teach Your Monster to Read illustrator Rich Wake,
Rich said:
"The winner for me is definitely Sprout by Ashley because I love the goggly eyes, pom-poms and glitter that have been added. Very creative and very Christmassy. Also the colouring in is really neat".
Well done Ashley!
Here are some of the other fantastic entries into the competition. Thank you for sending through your monsters.