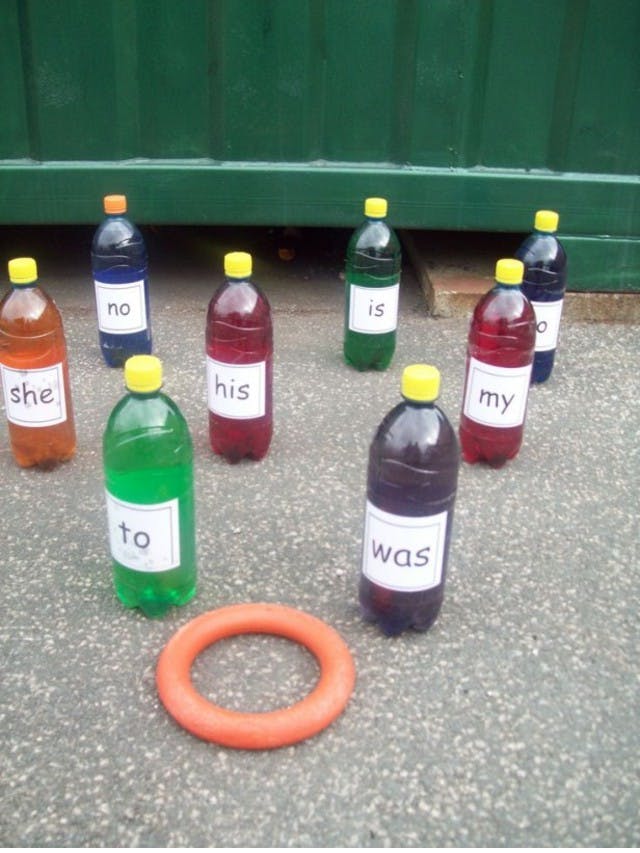 Thanks to TishyWishy on Pinterest for suggesting this simple and active way of rehearsing the Tricky Words – Skittles!
This is a great one to do outside in the sunshine!
There are more phonics ideas and games to find here and over on the Teach Your Monster to Read Pinterest Board.