When a child is half way through Teach Your Monster to Read: First Steps, you can now download a letter from their monster.
In the letter, the monster thanks the child for helping it on its reading journey. It also encourages the player to complete the rest of the Teach Your Monster to Read games so it can keep learning its letters and sounds.
Just log into your account, find the player's name and click the 'Monster letter' link to download and print the letter.
We'd like to hear what parents think of this new feature. Just send us an email to [email protected] or make a comment in the box below.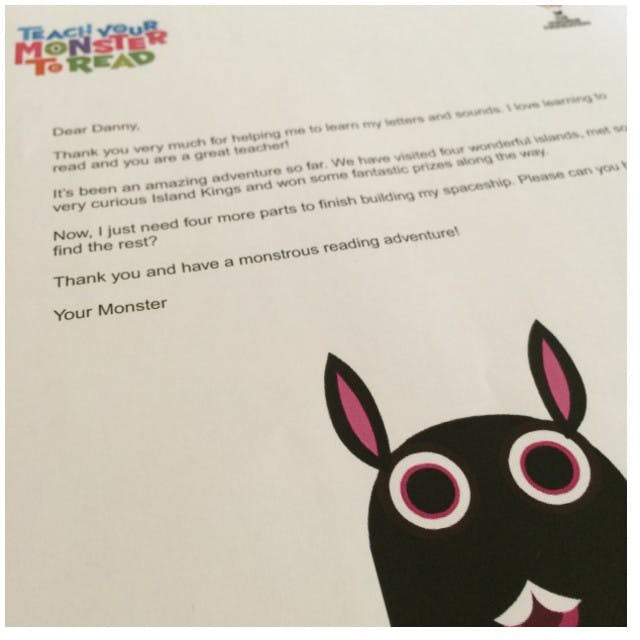 Share your monster letters online – we'd love to see them!
www.facbook.com/teachyourmonstertoread