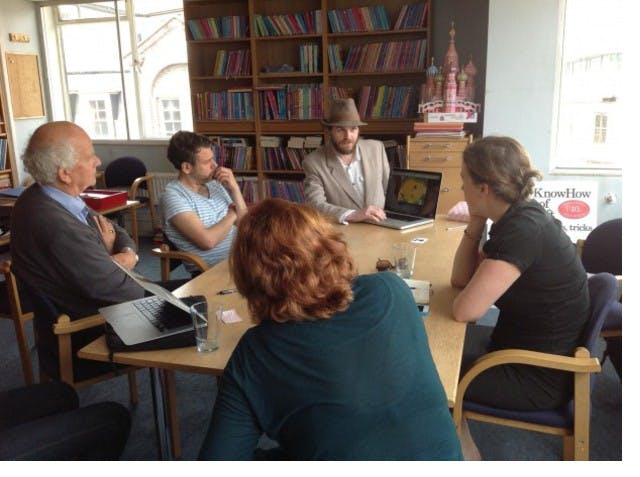 The monsters have an exciting opportunity to announce!
We're looking for teachers who can give up an hour of their time to talk about the game. We'd like to ask you what you like, what you don't like and to show you a few new ideas for features.
We're looking for some participants who can come to visit us (at the famous Usborne Publishing offices in London) and some from elsewhere in the world that can talk to us via Skype.
In return we can offer £150 of free Usborne books, a credit on the website, and we'll cover your expenses if you're travelling in to meet us in person.
So, if you've used the game, know it relatively well and would be interested in helping out, please get in touch with us at [email protected] and we'll let you know more.
The monsters are really looking forward to meeting you!