Our Bafta-nominated game is FREE on all app stores from Monday 4th March 2019 to Sunday 10th March 2019.

Helped over 10 million children learn to read
Teach Your monster to Read is the immensely popular game that makes learning to read fun. It has now been played almost 100 million times worldwide and helped over 10 million children learn to read.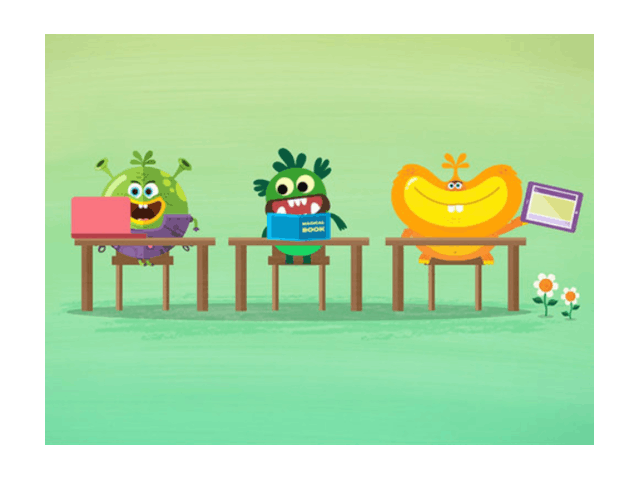 The game was developed by The Usborne Foundation, a charity founded by children's publisher, Peter Usborne MBE, with a mission to help children around the world learn to read.
We believe that every child should be given the opportunity to learn and develop. Giving our phonics and reading app away for free enables teachers and pupils to benefit from using the game in classrooms and at home.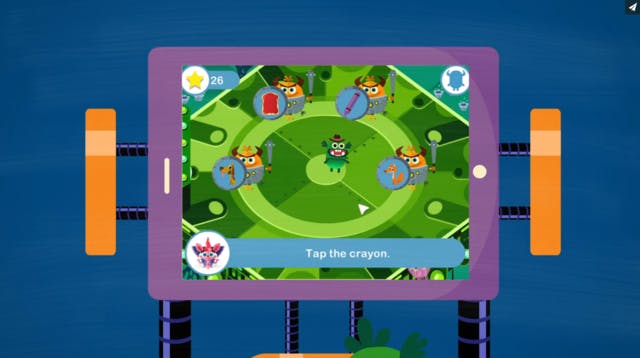 Complements phonics programmes used in schools
The game covers everything from letters and sounds to reading full sentences. There are three levels which between them cover the first two years of the reading journey. Developed in conjunction with leading academics from the University of Roehampton, it is educationally robust and complements all synthetic phonics programmes used in schools.
Widely praised by teachers and parents across the globe
The kids absolutely love this game - and they're learning!
I am using the app with my reception class. The children are loving it! They are all really keen to progress and can be heard talking to their monsters as they are working with each phoneme.
Far and away the best reading tool we have found for our kids.
I was stunned to see how much they enjoyed playing this. It blew me away.
It's phonics based approach is pedagogically sound and up to date with the latest thinking on the topic. All education software should be this well thought through.
Free period
The game will be free to download between Monday 4th March 2019 to Sunday 10th March 2019. Once downloaded, it will remain completely free to play on your device after this period.
Help our charity by spreading the word!
Example tweet / Facebook post: Get the BAFTA-nominated literacy app, Teach Your Monster to Read, for FREE this week only. Hurry, ends Sunday 10th March! apple.co/2f0Dgi1, amzn.to/2bXrdUe and tinyurl.com/GoogleTeachMonster #monsterscanread #phonics @monsterscanread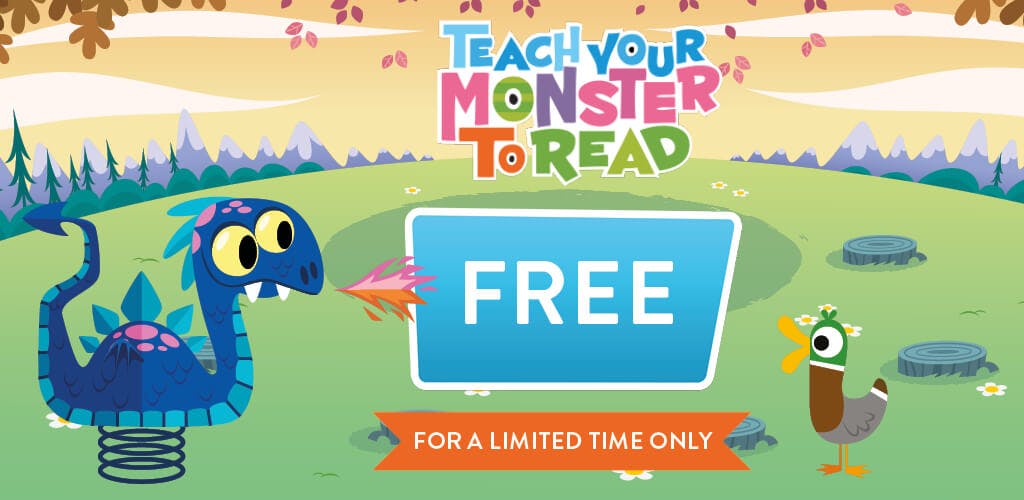 For press enquiries, please contact: [email protected]