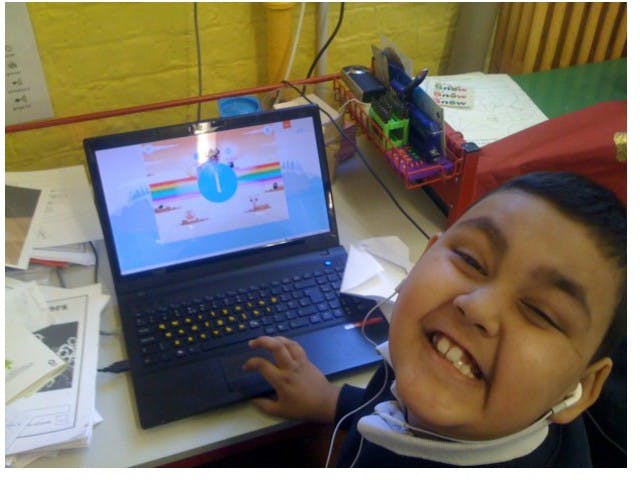 By Matt Rogers, ICT Subject Leader and Year 3 Teacher: Snowfields Primary School
When I first discovered the wonder that is Teach Your Monster To Read, I was immediately taken with its interface and design – and I could see straight away how it would come to be loved by the children at Snowsfields Primary. The fact that it uses the voice of Simon Farnaby is an huge bonus (especially as I'm a teacher who loves Horrible Histories!)
We have been using the program for around 3 months, mainly with our children in EYFS. However we have also begun to use it with our pupils in Key Stage 1, as both a preparation tool for the Y1 Phonics Screening Check, and as a way of engaging the children with Phonics through an interactive medium. The program is a perfect mix of both engaging content and stimulating 'graphics' to keep the children entertained and most importantly LEARNING!
The main point I have to make about Teach Your Monster to Read is that it works! We have seen first-hand the difference that it has made to our children, when used both as a whole class/small group session (our Reception and Nursery classes have a class monster they travel with together), and also on an individual level; the children are 'glued to the IWB/Computer screen'.
I am a Year 3 teacher – I have worked both in EYFS and Key Stage 1 prior to this- and I understand phonics and the role it plays in children's learning. I know the game itself is initially targeted at the early Phases within Letters and Sounds and so would not necessarily be appropriate for the children in my class. However, we have one child with ASD who is absolutely addicted to the game. In the 2 years I have worked with him we have made very little in the way of progress in terms of phonics, but since the introduction of Teach Your Monster to Read we have seen a dramatic improvement in both his engagement with phonics and the retention of what he has been learning. It's definitely the ownership of teaching his monster what he 'already knows' that drives him on!
The children (and I) are really looking forward to the next instalment of the game, where we can continue our learning journey!