Bookmarks with sight words and GPCs
Fun and colourful bookmarks with sight words (high frequency words), graphemes and images. Ideal for using in children's reading books as a great way to rehearse letter sounds and words.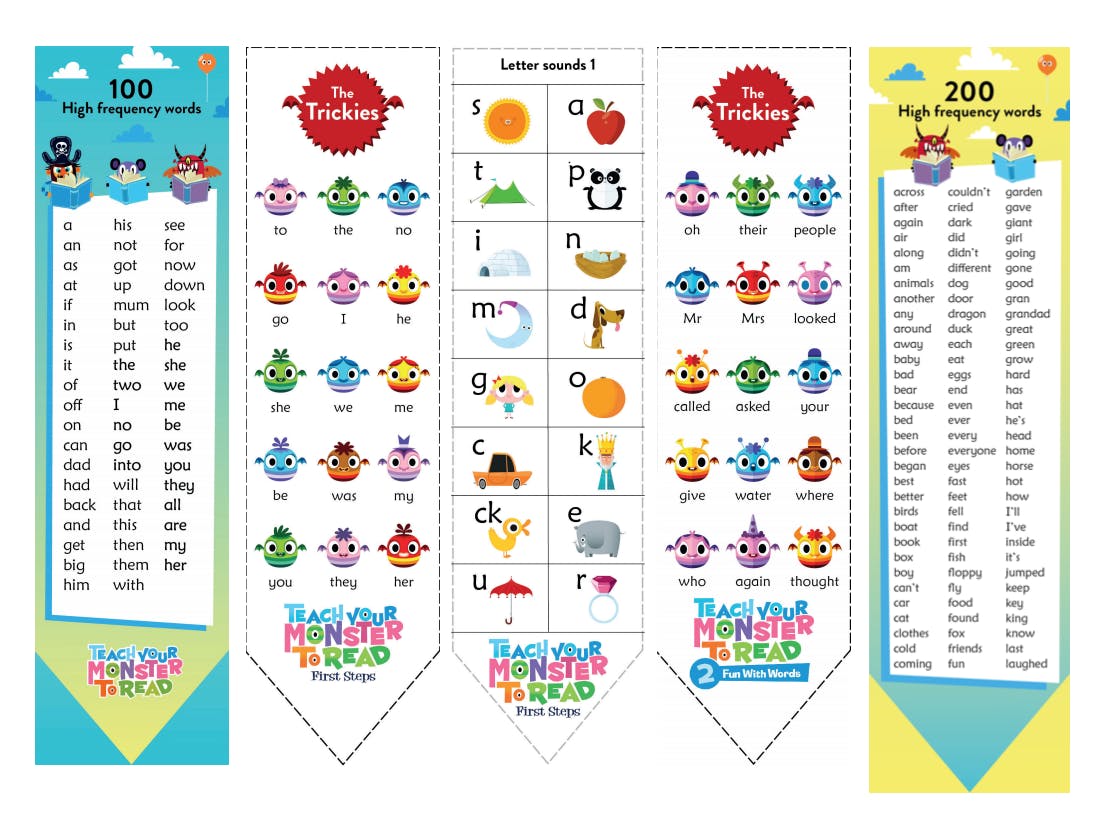 These bookmarks feature the letter sounds taught in Teach Your Monster to Read 1 (First Steps) and the first 300 high frequency words. Use these bookmarks to help with recognition and automaticity.
Printable bookmarks to download
Printable bookmarks to download