We had some fantastic entries to our Dress Your Teacher or Parent as a Monster competition last month – including headless heads, creepy zombies, monster mummies and devillish dads!
Thank you all for entering the competition.
Our judges, Ceri Williams and his student, Jack came to a nail-biting decision last week.
They decided to award the winning prize to Bryan Clark and his 3 sons for their amazing recreation of H.P Lovecraft's monster Cthulhu.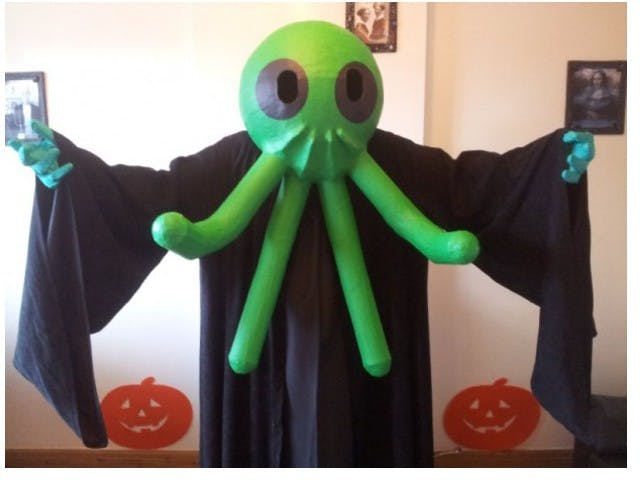 Congratulations Bryan and the boys! You will receive £150 worth of Usborne books of your choice.
Here's what Ceri said about the competition:
"We thought all the entries were absolutely fantastic and lots of hard work went into the costumes but in a photo-finish, Jack thought the fabulous Alien just about edged it."
Runners-Up
Our runners-up have been decided too and £75 worth of Usborne books will each go to Lisa Waugh for her terrifying Zombie and to 'monster mummy" Emily Morris.
Congratulations Lisa and Emily!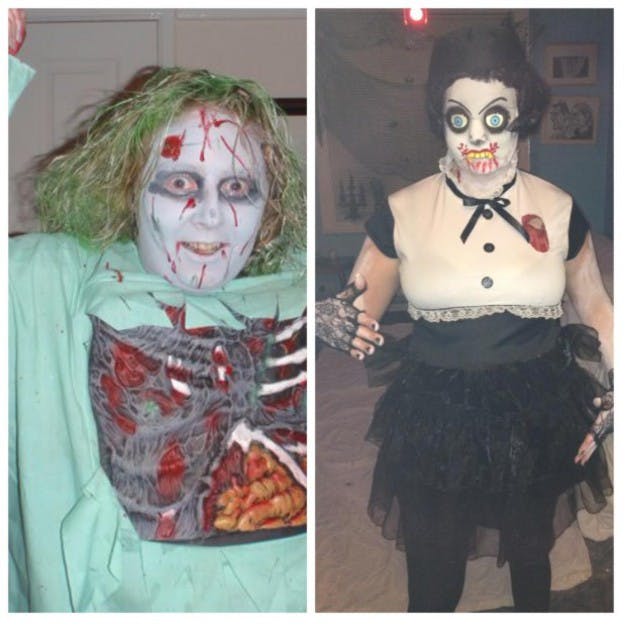 Thanks to everybody who entered the competition. We had a brilliant time looking at all the marvellous costumes. To look at all of the monster entries, go to our Facebook gallery.
They'll be another competition early next year so watch this space!