Reading is an essential life skill. It can educate, inspire and fascinate - contributing to a lifetime of imagination and knowledge. But first you have to learn how to do it!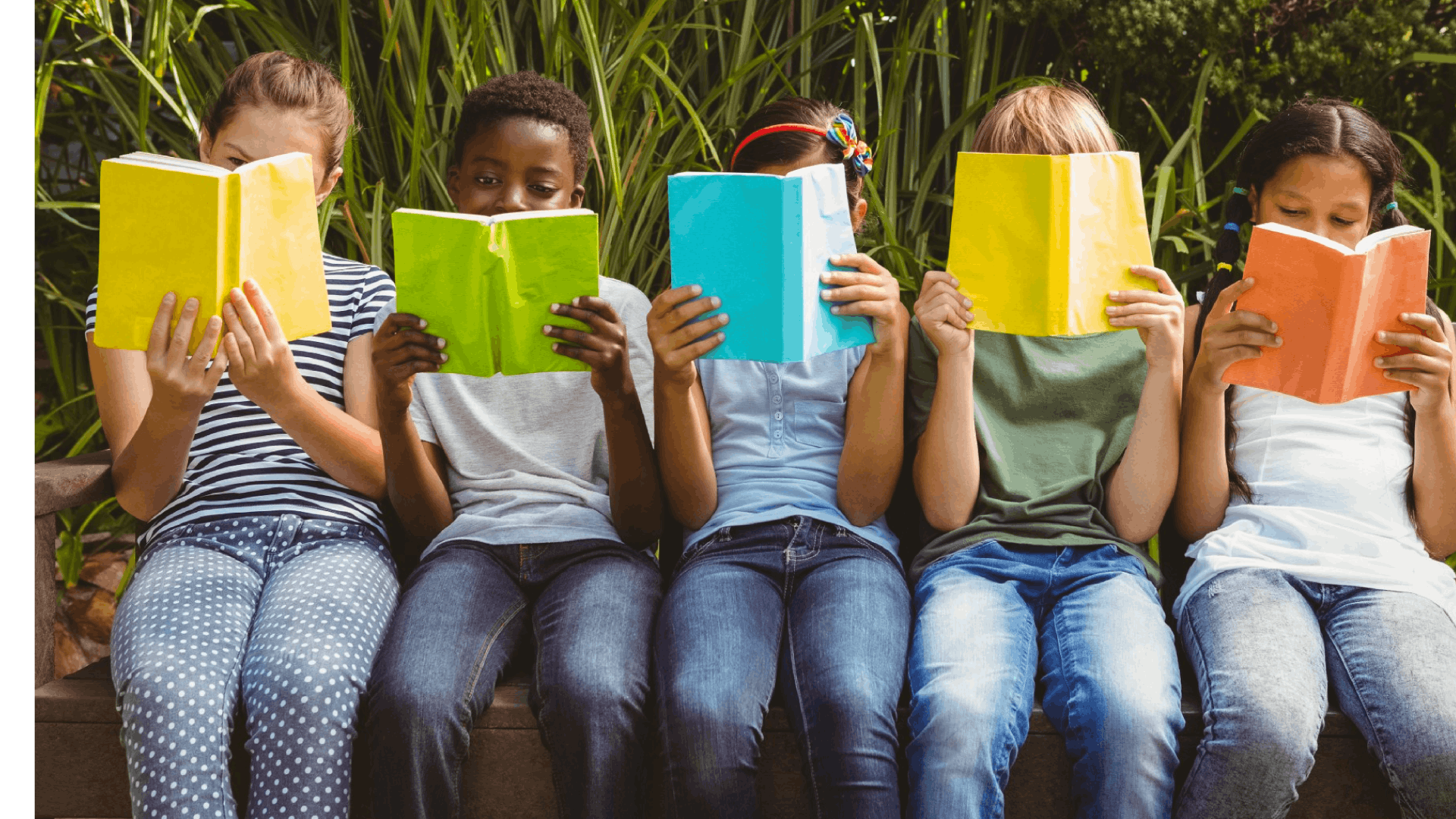 The way a child learns to read early on can significantly impact their enjoyment of literacy in later life. Although many people may believe that it is a skill that comes naturally, it does in fact require strategic learning and focused teaching.
As an adult you've probably been reading for so long that you've forgotten how you first learned to read. The process of learning to read may be complex and starting out, it can feel overwhelming. But fear not, it does not need to be a chore. 
Here are 12 tips for learning to read, the easy way. Using these steps, your child's reading journey (and yours) can be a smooth one! 
1. Start the Reading Journey Early
The early bird catches the book worm! Research has found that neurological pathways begin to develop very early on - these are used for reading for the rest of children's lives. 
Encouraging your child to simply look at words and listen to stories can have a positive impact. Babies love touch and sound books. They love to feel shapes and textures, press buttons that play associated sounds and turn pages. 
Early introduction to books and reading can be fun, playful and messy. As long as they're enjoying themselves, babies will want to do it again and again. Before long they will begin to copy sounds, learn words and recognise pictures, even associating the pictures they like and recognise with their associated words. 
The roots of language develop in a baby's brain long before they can even talk!
Try Visit your local library and introduce your baby to a book with buttons, pop up pictures or sounds. If they engage immediately, great, but don't worry if they don't respond the first few times. Simply repeat the experience until they're familiar with the process and watch them recognise and hopefully love discovering their first book!
2. Know Your Basics: What's the difference between Phonics and Phonemics?
There are five core skills involved in learning to read. These are the areas that must be worked on in order to learn reading successfully and none should be skipped over. 
It might be tempting (and easier) to focus on some components over others, but all skills are essential and each informs another. The core skills of reading include:
Phonemic awareness This is the ability to hear and manipulate different sounds in words
Phonics Recognising connections between letters and the sounds they make
Vocabulary Understanding definitions of words and their context
Fluency The ability to read fluently, at speed without stumbling, whilst understanding what is being read.
Comprehension Understanding the meaning of text across a number of formats - including storybooks, recipes, information books etc
Try this handy mnemonic to remember the five core skills Pages Produce Very Fun Children
3. Model Reader: Be a reading role model to your child
Be a positive reading role model. Quite simply, if you want your child to read, be seen to be doing it yourself! 
Kids love to copy adults' behaviour and mannerisms and if they see the grown-ups around them reading often, then they will be inclined to get involved in this enjoyable activity. 
Create a print-rich environment at home, with posters, charts, labels etc,. When you're out and about, point out words on billboards and signs, asking your child to sound out letters and to compare with other words they might be familiar with.
Try Introducing reading time to your own schedule. It doesn't have to be long and it doesn't have to be The Complete Works of Shakespeare! Simply reading print materials - novels, magazines, recipes, newspapers - for around 15 minutes daily, around your child, will do the trick.  
4. Word Play: Play regular word games with your child
Introducing word games on a regular basis can help children become comfortable with reading, without requiring too much effort. While reading to children helps them develop language, improve listening skills and prepares them to understand written words, they will often lose focus when having to sit still for long periods of time. 
Games that encourage learners to listen, identify and manipulate sounds in words can be a great way to engage your child. For example, ask questions like "What words start with the sound Boo?" and "What word rhymes with splat?". The sillier the words and sounds, the better! 
Try Wordsearch Bingo is a fantastic method of teaching reading in an exciting way. Simply write a list of words from the chapter of the book you're reading with your child. As you read the book, ask your child to circle any words from the sheet that they hear. At the end of the chapter, count up how many you've found.
5. Sing & Rhyme it: Sing songs and learn nursery rhymes 
The rhyme and rhythm of songs and nursery rhymes assist children in developing phonemic awareness - an ear for sounds and syllables. 
As quoted by educational expert Mem Fox in her 2001 book Reading Magic  "Experts in literacy and child development have discovered that if children know eight nursery rhymes by heart by the time they're four years old, they're usually among the best readers by the time they're eight." 
Nursery rhymes provide bite-sized learning for young children to develop key developmental skills in a fun and non-laborious way.
Try Remembering one of your favourite nursery rhymes? Here's a link to some all-time favourites - maybe yours is there? 
6. Blend In: Teach Synthetic Phonics 
If your child is of school-going age, you may have heard their teacher mention 'blending'. The technical term for this is synthetic phonics. The synthetic aspect has nothing to do with being artificial or fake - the name comes from the synthesising, or blending, of sounds to make up a word. 
It's a great building block skill - which avoids children becoming overwhelmed by big words, unfamiliar words and the many quirks and rules of literacy! 
Broken down, this is how synthetic phonics work:
To start off with, children learn that each letter of the alphabet has its own unique sound (ant, bat, cat)
Once this concept has been grasped, the logic is made a little harder. Two or three letters can be combined to make a new sound (shell, high)
In this next stage, children learn that a sound can be represented in numerous ways (beach, he, tree)
Finally, children learn that letters, or groups of letters, can represent different sounds (bed, she)
Try Practicing blending in Teach Your Monster To Read. Our game is designed to complement all synthetic phonics programmes used in schools. 
7. Play Cards: Make word cards 
On pieces of card, write a word containing three sounds on each one (e.g. ram, sat, pig, top, sun, pot, fin). Allow your child to select a card, then read the word together, whilst holding up three fingers. Ask them to say the first sound they hear in the word, then the second, and then the third. Little prep‑time is required for this activity and it builds up essential phonics and decoding skills (helping them learn how to sound out words). If your child is just starting out with learning the letters of the alphabet, focus on the sound each letter makes, more so than letter names.
Try Thinking up funny sounding words for your cards. Or use words related to your child's favourite animals, toys, cartoon characters. 
8. Game On: Find a great reading program or game 
Here's where we've done the hard work for you!
A well-designed reading program or game can work wonders in helping your children to read. Kids love fun characters and colourful environments and will often be much more willing to learn from a game, over their teachers.
Teach Your Monster to Read is designed in collaboration with leading academics and aligned with school curriculums. As well as being suitable for home learning, it is also designed to be used in the classroom and complements all synthetic phonics programmes. 
Children create a custom monster and take it on a reading adventure, meeting other fun characters and winning exciting prizes. The game covers everything from letters and sounds, to reading full sentences, and even offers a tracking tool for parents and teachers to see how learning has progressed.
Try - Play Teach Your Monster To Read
9. Let's Talk: Talk lots! 
You may assume that talking is a speech-only skill, however this isn't really true. Like a sponge, children absorb everything, including the words you say. 
Frequently talking with children helps to develop their storytelling skills and increase their vocabulary. Describing tasks as you do them - making dinner, putting on pyjamas, having a bath - assists children in forming sentences, learning new words and develops their knowledge of context. These are extremely helpful skills a child needs to develop on their reading journey.
Try Making pancake batter with your child (they might prefer to lick the spoon while you do the work!) And while you're mixing talk through the ingredients and method out loud. It might feel odd at first but once you get used to it you'll find you're helping your child with their vocabulary and comprehension without even thinking about it.
10. Go for Joy: How to make reading fun 
If children start seeing reading as an activity to enjoy, rather than something they have to do, they are much more likely to want to take part. 
Teach Your Monster Reading for Fun, created as a follow-up to Teach Your Monster to Read, is focused on helping kids develop a love for reading, rather than only reading to learn. 
Kids carry out fun chores and challenges and are rewarded with e-books, which include everything from comics to recipes - helping reception-aged children learn a variety of reading. And with over 70 books on offer, there's plenty to explore!
Try Try Teach your Monster Reading For Fun. Here's a list of the free e-books on offer within the game.
11. Storytime: Play story tapes 
Babies and toddlers love repetition and they can take a lot of it! If there are stories they particularly enjoy looking at or having read to them, playing a recording of that story is a good way of reinforcing the words and word pictures in that story. Dedicated daily storytime can be tricky to fit into a busy family life so story tapes are a great way to keep words circulating in the home. When the time comes for your child to reading that story in book form themselves it will be familiar, unscary territory!
Try Story tapes on Audible, a lot of which are free!
12. Slowly Does it: Be patient and make it a positive experience 
The most important thing is to build slowly, repeat often and make learning to read an enjoyable journey and to keep things light. Reading is all about having fun - for both you and your child. 
Reading confidence is best built slowly and steadily. It's better for your child to be relaxed and focused on what they're learning, rather than trying to squeeze in a stressful session after a long day. If they are tired and don't want to read, leave it for today and try again tomorrow. Forcing it will just lead to further resistance!
All children learn at a different pace and it's essential to remember this. Regular reading or a variety of sources, mixing up activities and allowing children to choose to read, rather than feeling that they are being forced to, will all instill a love of reading and will be a recipe for success.
Good luck and enjoy!